Ocala Car Audio carries a full line of truck accessories, including new wheels and tires, to personalize and upgrade your vehicle. As always, our team of product specialists is available to help you choose a solution that suits your style and performance preferences. Read on to find out what makes us the No. 1 choice for vehicle accessories in Marion County.
Wheel and Tire Upgrades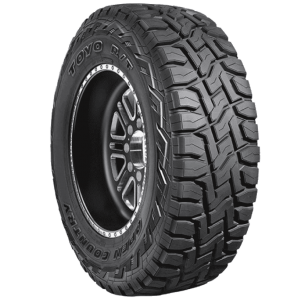 In the same way that the shoes you wear can make or break an outfit, the wheels you choose for your car, truck or SUV have a dramatic effect on the overall look of your vehicle. We have more than 100 different wheels available in bolt patterns and offsets that ensure perfect fitment on your vehicle.
Tires are the top safety item on your vehicle. Those four contact patches are the only thing keeping your vehicle headed straight down the road and securely around corners. Whether you drive a family sedan, a sports coupe or a lifted off-roader, our team of product experts will make sure you have the right tires for maximum safety and performance.
We can transfer tire-pressure monitoring system (TPMS) sensors to your new wheels so that the display in your vehicle continues to work properly. We'll take care of mounting and balancing, and we can accurately calibrate the suspension alignment to improve your vehicle's handling and safety. A set of new lug nuts with wheel locks is a great upgrade to keep everything safe and secure.
Truck Accessories by Ocala Car Audio
Ocala Car Audio is unique in our ability to provide and install truck accessories. We offer tonneau covers, grille inserts, step and nerf bars and off-road lighting. Our window tint technicians can install premium tint film to help keep the interior of your truck cool or add paint protection film to your hood, rear-view mirrors or bumpers to prevent damage from rocks, gravel, sand and dirt. In instances where the factory-installed mud flaps need to be removed to clear larger tires, our paint protection film is an ideal way to keep the rocker panels and fenders on your truck looking great.
Because we are automotive electronics integration experts, we offer premium security systems to protect your vehicle and your investment in a new set of wheels. We also offer remote starters that will give your air conditioning system a head start, making your vehicle more comfortable on those hot summer days.
Marion County's Automotive Accessory Experts
Whether you're after a set of seat covers or WeatherTech floor mats or you want to upgrade your Ford, Chevy, Ram or Toyota with a set of 33-inch tires, the product experts at Ocala Car Audio are here to help you get the perfect solution for your needs. We invite you to visit our store and speak with one of our product experts. If you have any questions, feel free to send us an e-mail using our contact page.