The new 3M Obsidian window tint film is now available at Ocala Car Audio. Obsidian offers the same great look as its predecessor. Still, it adds improved UV protection and IR rejection properties that will keep you safe and comfortable on a hot Florida summer day. Read on to find out more about the features that are destined to make this one of our most popular film solutions.
UV Protection Keeps You Cool
Depending on the darkness of the film you choose, Obsidian tint offers up to 44 percent of the total solar energy protection. This includes visible light as well as infrared energy that heats the interior of your vehicle. Imagine if only almost half of the summer heat made it into your vehicle. Your air conditioning system wouldn't have to work as hard and your car or truck would cool off much faster.
Premium Dyed Film Technology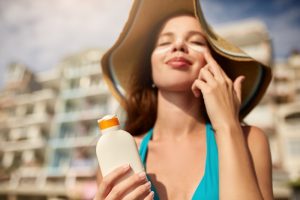 The new Obsidian tint uses 3M's patented infused technology to offer dramatically increased performance and durability compared with many other dyed films. Infused technology improves the bond between the dye particles and the optically transparent carrier film. 3M has invested countless hours in perfecting the design of Obsidian's UV rejection characteristics to achieve an impressive 99 percent UV rejection rating. That's the equivalent of wearing a lotion sunscreen with a Sun Protection Factor (SPF) of 1,000, and it applies to all film levels from OB 70 to the ultra-dark OB 5.
Expert Window Tint Installation by Ocala Car Audio
As important as the characteristics of the film are, how the tint is installed on your vehicle determines how it looks and often how long it will last. The team at Ocala Car Audio has years of experience in automotive window tint installation. We use only the highest quality materials and also utilize our CNC plotter so that we never have to cut film on your vehicle. Even with the utmost of care, cutting tint on a car or truck can lead to scratches in the glass.
If you are interested in a high-performance window film that won't break the bank, drop by Ocala Car Audio and speak with one of our product specialists or send us an e-mail using our contact page.