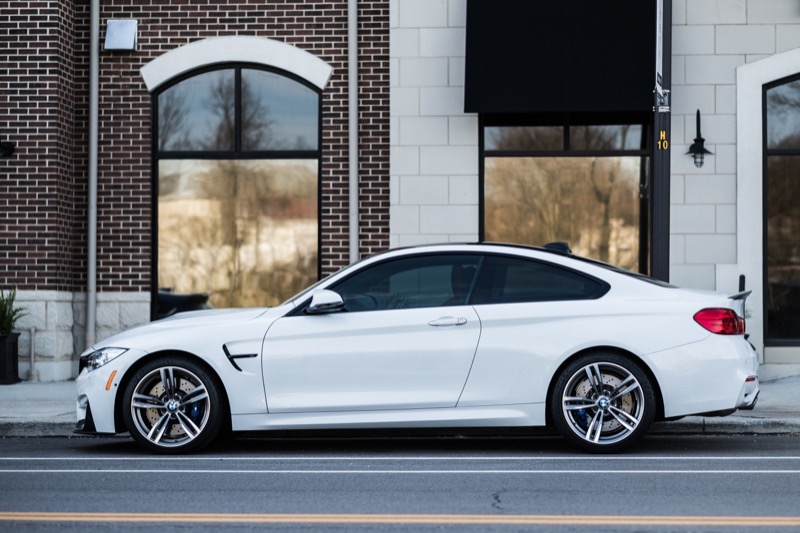 Ocala Car Audio is proud to announce that we have the new 3M Ceramic IR automotive window tint in stock. This new film fits between our Crystalline and Color Stable films to offer good thermal protection at a more accessible price point. If UV protection, IR rejection and a lifetime warranty are on your hit list, this may be the perfect film for your car or truck.
Nano Ceramic Technology Keeps You Cool
In Florida, dealing with IR energy from the sun is a daily battle. Getting into a hot car or truck isn't just uncomfortable; it can be dangerous for people with health issues and for children and older adults. The new Ceramic IR tint blocks between 58 and 63% of the infrared heat energy from the sun to make your vehicle much more comfortable.
Non-Metallic Design Won't Affect Technology
Where other brands of film use microscopic metal particles to block heat, this new film from 3M is based on a ceramic design. You get the same UV protection and IR rejection but the performance of your smartphone, GPS navigation, keyless entry and tire pressure monitoring system won't be affected.
Skin Cancer Foundation Recommended Protection
Ultraviolet energy from the sun can wreak havoc with our skin. Prolonged exposure to UV rays causes wrinkles, blemishes and, in extreme cases, can lead to skin cancer. Likewise, UV energy causes the plastics, leather and vinyl in our vehicles to dry out and the fabric to fade. Ceramic IR tint blocks 99.9% of the UV energy from the sun. Having your vehicle tinted is like wearing a lotion sunscreen with an SPF factor of 1,000.
Count on 3M Reliability
As the innovator of automotive window film, 3M leads the market with premium solutions that are designed to last. The new Ceramic IR tint film is backed by a limited lifetime warranty and against fading, turning purple, bubbling and peeling. 3M honors the warranty from coast to coast. If you move to Texas, California or Alaska, they will stand behind your investment.
Visit the Window Tint Experts at Ocala Car Audio
If you are shopping for automotive window tint, drop by Ocala Car Audio and ask about the new 3M Ceramic IR window tint. One of our product experts would be happy to demonstrate the benefits of the film and help you choose a shade that's perfect for your vehicle. Our expert technicians have a dedicated tint installation bay here at the shop, and we always cut our films with a computer-controlled plotter to prevent scratches in your vehicle's glass. If you have any questions about our window tinting services, give us a call or send our team an e-mail using our contact form.