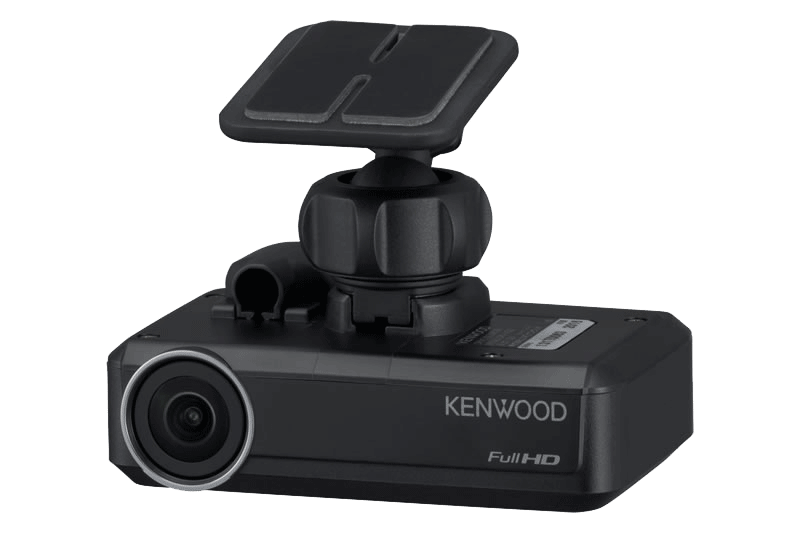 The Kenwood DRV-N520 dash camera from Ocala Car Audio offers a combination of features not found on any other digital video recording solution. The N520 combines a high-quality recording system with the option of integration with many new Kenwood multimedia receivers. Let's take a close look at this revolutionary camera system.
High-Quality Video Recording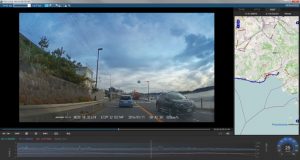 The DRV-N520 includes a forward-facing Full HD 1920×1080 pixel video camera that captures images at 27 frames per second for crystal-clear video. The built-in High Dynamic Range (HDR) contrast adjustment technology helps to ensure that even subtle details are captured in the recording.
A built-in GPS receiver stores vehicle speed and location along with the video so you can show where the vehicle was and how fast it was going when reviewing information. A three-axis accelerometer adds motion information and can trigger event recordings if an impact occurs.
Source Unit Integration
The Kenwood DRV-N520 is compatible with source units like the DDX9905S, DMX905S and the popular DDX9904s. The intelligent image processing built into the N520 provides Forward Collision and Departure Delay warnings right on the screen of your radio. You can even play back videos recorded by the camera without the need to remove the 8GB microSD memory card.
Protect Yourself Against Fraud
We have heard of many cases where a pedestrian has jumped on the hood of a car or truck while stopped at an intersection. A dash camera system protects you against this unlawful behavior. If you are involved in or witness an accident, the high-quality video will help the police and insurance companies accurately determine who was at fault.
If you own or operate a fleet of work vehicles, video recording systems have proven to increase driver safety and reduce wasted time. The systems often pay for themselves in less than a year.
See the DRV-N520 at Ocala Car Audio Today
If you are interested in a dash camera system, drop by Ocala Car Audio and speak with a member of our team. We can demonstrate all of the features of our camera systems and help you choose the perfect solution for your application. For more information, give us a call or send an e-mail using our contact form.