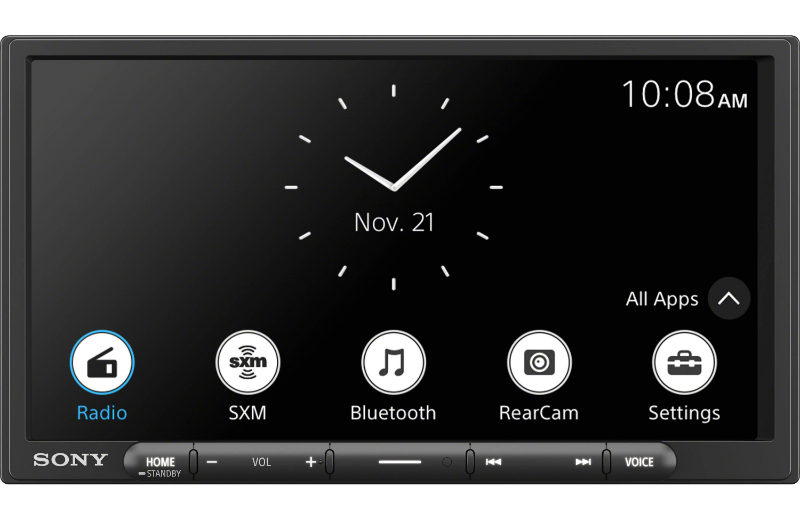 Need help wading through the hundreds of car radio upgrade options? Drop by Ocala Car Audio and ask about the Sony XAV-AX4000 multimedia receiver. This radio features wireless Android Auto and Apple CarPlay, an impressive 6.95-inch capacitive touch display and premium Bluetooth audio streaming. It also features one of the most intuitive interfaces on the market, so it's easy to use!
Sony XAV-AX4000 Audio Source Technologies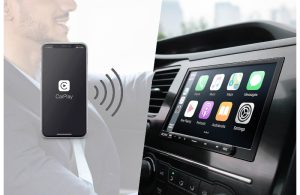 The XAV-AX4000 includes an AM/FM receiver with station information display. You can connect a USB memory stick to the rear USB-C port to play MP3, WMA, AAC, WAV, FLAC, ALAC, DSF or DSDIFF audio files. The port will provide up to 3 amps of current to charge your smartphone in record time. The built-in Bluetooth radio allows for hands-free calling and can stream audio from your phone. If you have a newer Android-based smartphone, LDAC support provides near CD-quality sound wirelessly. We can also upgrade the radio with a SiriusXM satellite radio receiver.
Wireless Apple CarPlay and Android Auto connectivity allow you to use the digital assistant on your smartphone to choose from dozens of streaming options like Spotify, Pandora, iHeartRadio, Tidal or Audible. You can also place phone calls by number or let the system search the internet based on a business name and location. You can have the system read incoming text messages, and you can even dictate a response, all while keeping your eyes on the road. Of course, navigation information to almost any location in North America is available by simply asking.
Connectivity and Upgrade Options
The XAV-AX4000 has a built-in 20-watts-per-channel amp to power your speakers, or we can use the 2-volt preamp outputs to connect aftermarket high-power amps to bring your speakers to life. The radio includes a 14-band graphic equalizer, electronic crossovers and signal delay settings that allow us to optimize the speakers' sound in your car or truck.
Compatibility with your steering wheel buttons and support for the Maestro RR radio integration module let this Sony radio work with the existing controls or technology in your vehicle. A backup camera input with both manual and automatic triggering will help you see what's behind your vehicle when parking or maneuvering.
Experience the Sony XAV-AX4000 At Ocala Car Audio Today
Having all the features you want in a new radio is important. What matters more is how easy the radio is to use. Drop by Ocala Car Audio and take the Sony XAV-AX4000 for a test drive on one of our displays. We think you'll agree that it has an incredibly intuitive interface and responds instantly to every command. If you can't get to our store during regular business hours but have questions about this radio or any of our products, give our team a call or send us an email using our contact form. We'd be happy to assist!