Ocala Car Audio has been installing 3M Crystalline window film longer than anyone else in Marion County, Florida. When our clients ask for the best window film possible to protect themselves and their vehicles from the harsh Florida sun, Crystalline is always our go-to solution. Keep reading to find out why Crystalline stands out from all other window films in the industry.
The 3M Brand
3M Automotive Window Films are considered the reference from which all other window tinting products are measured. 3M was awarded the first window film patent in 1966, and they have continued to create the most innovative film products to date. 3M stands behind their products with a nationwide warranty. Even if you have moved to California or New York, your investment is protected.
High Visibility and Performance
The 3M Crystalline series of films set the benchmark for IR and UV rejection without the need to be dark. CR70, a film that reduces visible light transmission by only 30%, offers 99% UV rejection and an incredible 97% IR rejection. In most applications, clients barely notice that the film is on the vehicle. Your visibility remains excellent at night, and you are protected.
What does IR Rejection Mean?
Infrared energy from the sun is responsible for heating the planet, our skin and the interior of our vehicles. By blocking up to 97% of the infrared energy and 62% of the total solar energy from the sun, Crystalline films will keep the interior of your car cooler and dramatically reduce the load on your air conditioning system.
Blocks 99% of UV Energy
Our skin is susceptible to damage by UV energy from the sun. Prolonged exposure can cause blemishes and wrinkling. UV is the leading cause of skin cancer. 3M Crystalline film blocks 99% of the harmful UV energy and acts like a suntan lotion with a Sun Protection Factor (SPF) of more than 1000.
UV energy is also responsible for material fading. The cloth, vinyl, leather and plastics in your vehicle will continue to look rich and vibrant when it is protected by Crystalline.
Technology Friendly Protection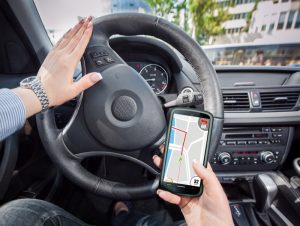 Crystalline features more than 200 layers of nanotechnology in a film that is less than the thickness of a Post-It note to protect you and your vehicle. Because there are no metallic substances in the film, your cell phone, satellite radio and GPS navigation systems will continue to work reliably and efficiently.
Experience 3M Crystalline at Ocala Car Audio
When it's time to shop for a window film for your vehicle, drop into Ocala Car Audio. We would be happy to demonstrate how well Crystalline works and provide you with a quote to protect and enhance your vehicle. You can reach us by E-MAIL if you have any questions about window films or any of our products or services.