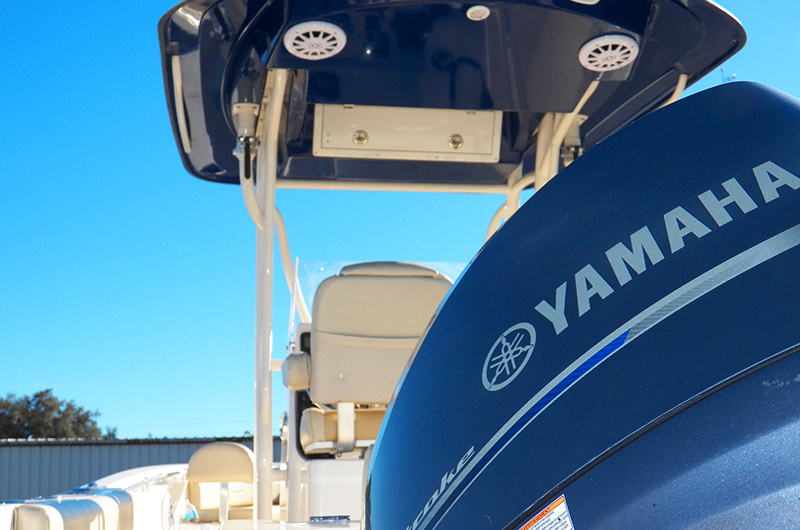 Ocala Car Audio creates some of the best marine audio systems in Marion County. Since 2008, we have made designing and installing premium marine entertainment systems a fundamental part of our business. We have partnered with industry-leading brands like JL Audio, Fusion, Kenwood, Memphis Xtreme and Aquatic AV to provide our clients with reliable, high-performance products that not only sound great but offer excellent value.
Marine Industry Experience
Our founder, Parish Tanner, worked in the engineering department for some of the top boat builders in the country. His hands-on design experience with brands like Regal Marine, Grady White, Key West, Pro-line, Moomba, Chris Craft, Caroline Skiff, Chaparral and more have provided him with a unique understanding of boat manufacturing and client expectations.
During this time, Parish received his American Boat and Yacht Council (ABYC) E-11 Electrical Certification. This training and subsequent certification ensures that he understands the guidelines and specific requirements related to working on and upgrading the electrical and entertainment systems of boats. This accreditation is crucial to the safe design and installation of marine audio systems.
Marine Wiring Practices
We use several unique products and processes when installing marine entertainment systems. First, we always use marine-spec wiring. Unlike conventional car audio wiring and cables, our marine wiring is designed to withstand exposure to high-humidity and saltwater conditions to prevent corrosion and damage to equipment. Where we make electrical connections and how we route wiring protects it from damage by moving parts and interference with factory-installed electronic components.
Our battery system upgrades ensure that life support systems like bilge pumps, navigation lighting and ship-to-shore radios will always remain functional. You will always have enough power to start the engine to get home safely, even after a day spent partying at the local sand bar. Isolating the entertainment system from the system batteries is not an option – it is the only way to do it right. The reliability of your boat and your safety is our number-one priority.
Ocala Car Audio Marine Installations
We use a product called Starboard to create speaker adapters, subwoofer enclosures and amplifier mounting racks. Starboard is a high-grade polymer that we can mill in the same way we would use wood, but unlike wood, it will not rot or degrade when exposed to water, ensuring that whatever we create for you will last for decades.
We use stainless steel fasteners in all of our installations. Carbon steel fasteners will corrode quickly when exposed to saltwater. Nobody wants to see a line of brown rust running to or from that new speaker installation.
System Design
Whether we are working on a Cigarette, Fountain or Donzi off-shore race boat, or a Mastercraft, Moomba or Malibu wakeboard boat, every system we design offers exceptional performance, reliability and ease of use. Our choice of speaker and subwoofer mounting locations optimizes sound delivery for everyone on board. Bluetooth streaming, chart plotter integration and satellite radio options are no problem for us.
Marine Audio Systems and More
From a simple radio upgrade or speaker replacement to lighting and accessory installations, Ocala Car Audio can handle everything your boat needs. Drop by our store at 804 NW 27th Avenue and talk to a member of our team, or e-mail us using our online contact FORM for more information.