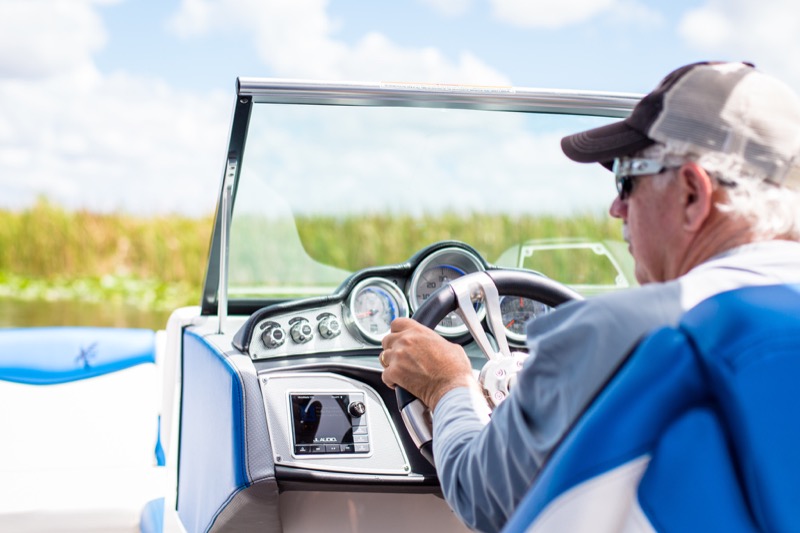 The team members at Ocala Car Audio in downtown Ocala are experts in the design and installation of fishing boat audio systems. Every project is treated with the utmost of care in both the planning and installation stages to ensure that our clients will be satisfied with the performance of their marine audio system. Whether you need to replace a radio or a pair of speakers or want to create a concert on the water for you and your friends, we have a solution for you. Let's look at how we can upgrade your fishing boat to add fun to a day on the lake or ocean.
Fishing Boat Audio System Design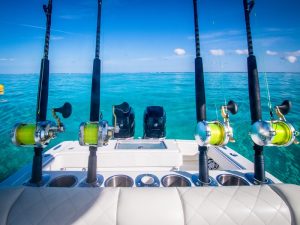 Whether you have a tournament-style fishing boat, a 26-foot center console boat or need a music solution for your big fishing charter, we can design, install and configure an audio system that will ensure your music comes through loud and clear, even when the throttle is pinned. If you can't bring your boat to us, our team would be happy to come to you.
We start each project by properly qualifying our clients. Where will you be listening to music? How loud will it need to be? How many people are onboard? Do you need multiple remote controls? Once we have a clear understanding of your expectations for the entertainment system, we can look at the boat and formulate a plan for the size and placement of speakers and subwoofers. The design stage includes a plan for source unit and remote control locations and amplifier mounting options.
Premium Marine Entertainment Products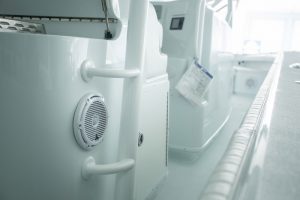 When it comes to great sound on the water, Ocala Car Audio offers some of the best marine entertainment products available. We offer prestigious brands like JL Audio, Memphis Car Audio, Kenwood, Aquatic AV and MMatts Pro Audio. Each of these brands designs and builds solutions that can handle the harsh freshwater and even saltwater environments.
We offer coaxial and component speakers in sizes up to 8.8 inches in diameter, marine subwoofers as large as 12 inches and amplifiers capable of producing more than 2,000 watts of power from a single chassis. No matter how loud you want it to play, or how clear and detailed you want it to be, we have a solution.
Expert Installation Services
Once the system is designed, our team of veteran installers takes over. They run and connect each wire with the utmost of care. Amplifiers are mounted using marine-grade fasteners, and mounting plates are made from weather-resistant products like Sintra and Starboard. We make sure each speaker is placed to provide even coverage for you, your family and your friends. Finally, we configure and tune the system to make sure it will be easy to use and remain reliable, even at crazy volume levels.
Visit the Fishing Boat Audio Experts Today
If you are in Marion County and are looking for the best fishing boat audio system available, drop by Ocala Car Audio and speak with a member of our team. We'd be happy to design a solution that will make your time on the water the even more enjoyable. For more information, send us an e-mail using our contact page, and be sure to follow us on Facebook and Instagram to keep up with our latest projects.