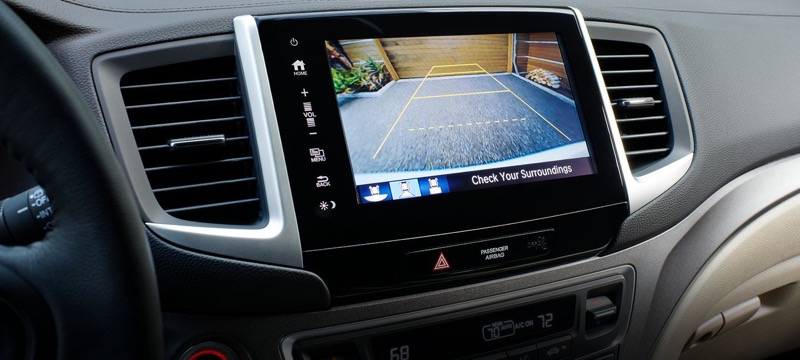 If you wish you had eyes in the back of your head, drop by Ocala Car Audio and check out our backup camera solutions. Backup camera systems aren't just a great idea: The National Highway Traffic Safety Administration wants all new vehicles to include a rear-facing camera system. Given the staggering number of accidents and injuries that happen every day, we have to agree. Let's look into how we can upgrade your safety and the safety of those around your vehicle.
How Does a Backup Camera System Work?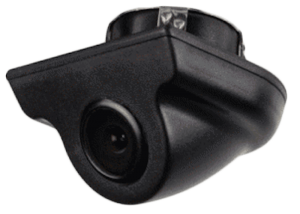 Backup camera solutions are relatively simple. We will install a weather-resistant camera on the back of your vehicle. The location is chosen to work in concert with the camera's wide field of vision to help identify objects that are directly behind or even off to the side of the vehicle.
The secondary part of the system is the display. We offer a wide variety of display solutions and work with each client to find a display option that is easy to use and blends both functionally and cosmetically with their vehicle.
The image from the camera appears on the screen as soon as the transmission is in reverse. There are no additional buttons to press. Day or night, you can see everything behind the vehicle in detail.
Camera Mounting Options
We offer a wide variety of camera mounting and integration solutions for our clients. We have license plate frame mounting brackets and stand-alone mounting solutions for lip and flush-mount applications.

If you own a pickup truck, several of our product partners offer replacement tailgate handles that feature a built-in camera. Likewise, we have third brake light assemblies with integrated cameras for SUVs, vans and trucks. Finally, Jeep Wrangler owners can choose from several mounting options that locate a camera inside the spare tire on the rear door.
Image Display Options
Being able to see the camera image is crucial to the functionality of the system. We have four image display options available for our clients.
Aftermarket Source Unit: If we are upgrading your vehicle with a multimedia receiver to add CarPlay or Android Auto, we can easily display the rearview camera image on the color display.
Factory Infotainment System: Thanks to companies like VOXX, VAIS, Metra and PAC, we can feed the image from an aftermarket camera to the color display on many factory-installed color screens.
Rearview Mirror Display: One of our most popular display options is a new rearview mirror that includes an integrated color LCD screen. When the camera system is off, the mirror looks just like the one that came with your vehicle. Once the camera activates, the image is visible through the mirrored surface.
Stand-Alone Monitor: If there are no other options, or you want a large display, we can install a stand-alone screen to display the camera image. We have screen size options from 3.5 inches to more than 10 inches to suit almost any application.
Visit Ocala Car Audio to See Our Backup Camera Solutions
If you are interested in a backup camera system for your car or truck, drop by Ocala Car Audio and speak with one of our product specialists. If you have any questions, we invite you to give us a call or send an e-mail using our online contact page.